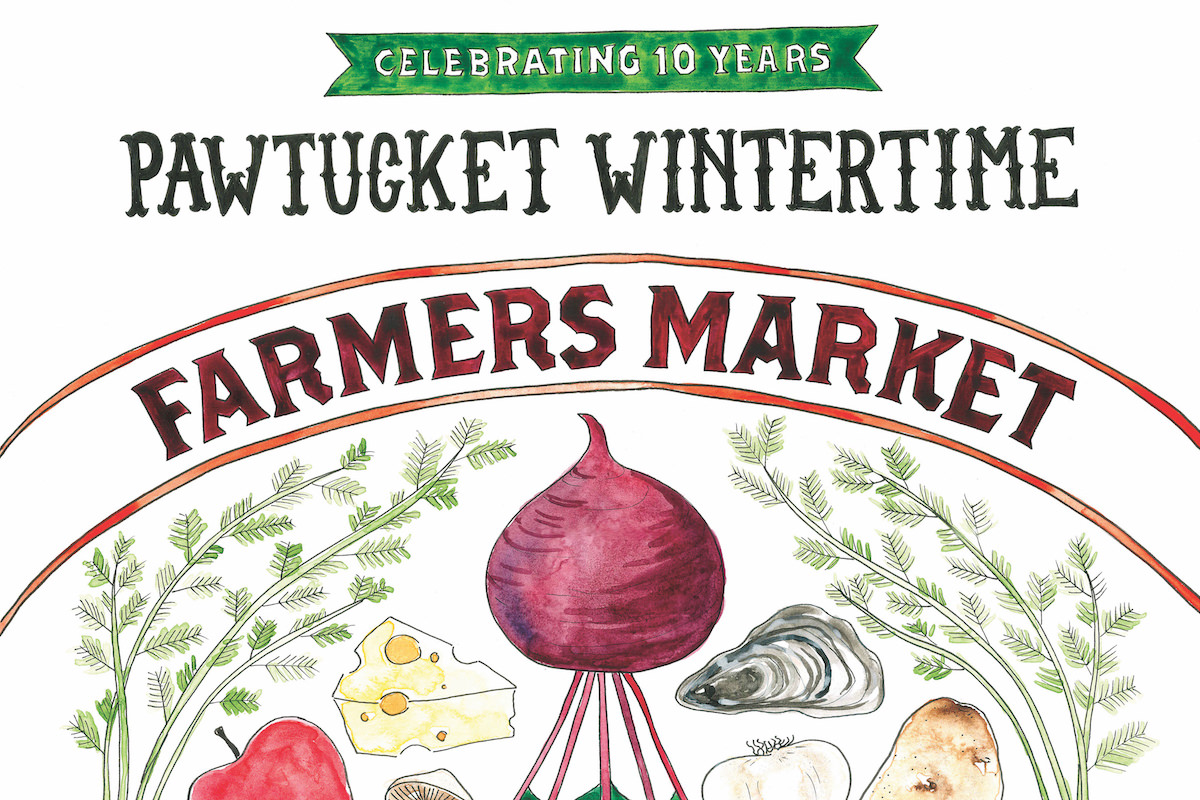 Indoor Wintertime Farmers Market (March Madness)
March 18 @ 9:00 am

-

1:00 pm
MARCH MADNESS AT THE PAWTUCKET WINTERTIME FARMERS MARKET
Pawtucket, RI — March can be a challenging month for local farmers. It signals the start of a long thaw after winter and the beginning of planning for next season's harvest. Shopping at farmers markets is a great way to support local farms year-round. But March is a time of year when local farmers need your business and support most of all.
To celebrate these local heroes, Farm Fresh Rhode Island is hosting a month of special events at the Pawtucket Wintertime Farmers Market, called March Madness. Shop at the market every Saturday in March to enjoy fun events like cooking demos, take advantage of seasonal sales, and participate in a one-of-a-kind scavenger hunt for a chance to win prizes valued at over $300! Participating in March Madness is a great way to support local agriculture, empower small businesses and build vibrant community with local food at the center of every table.
March Madness: A Month of Free Events
Demos and Food Pairing to be held in the New Harvest Coffee Roasters Training Room, Hope Artiste Village Suite 110, during the farmers market.
Every Saturday in March, 9a-1p – Scavenger Hunt through the Market!
March 4, 10a – Cooking Demo by Harvest Kitchen
March 11, 10a – Cooking with Kimchi Demo & Tasting by Chi Kitchen
March 18, 9:30a – Beer and Food Pairing by Hope & Main and Bucket Brewery
March 25, 10a – Cooking Demo by the African Alliance of Rhode Island
What to Expect (Just like that other "Final Four")
Baskets… of delicious produce to feature on your dinner table!
Dunks… of fresh baked-goods into steamy, locally roasted coffee!
Hoops… used to support greenhouses that make winter harvests possible!
Nets… that harvest fresh-caught seafood from our region's waters!
The Pawtucket Wintertime Farmers Market is open every Saturday, 9a–1p, until April 29. Located in two spacious hallways of the Hope Artiste Village in Pawtucket, RI, it is easily accessed via the R-Line bus and parking is provided. farmfreshri.org/winter
Cash, Credit/Debit, EBT Accepted
The market accepts cash, check, credit/debit, and EBT. For shoppers using SNAP (Supplemental Nutrition Assistance Program) benefits, Farm Fresh RI provides a 40% bonus! Customers simply swipe their EBT card at any of the market Welcome Tables and receive tokens to spend on groceries at the market. For every $5 swiped on EBT, shoppers get $2 FREE Bonus Bucks to buy fresh fruits and vegetables — and the tokens never expire!
About Farm Fresh Rhode Island
Farm Fresh Rhode Island is a 501c3 nonprofit organization founded in 2004. They are a small organization with a big mission — growing a local food system that values the environment, health and quality of life of area farmers and eaters. Part incubator, part activator, Farm Fresh RI offers a wide array of access, education, and distribution programs aimed at building healthier communities, increasing access to fresh food, strengthening community-based businesses, and improving the impact of food production and distribution on our environment. For more information, please visit www.farmfreshri.org.